The 2023 Subaru Love Promise Community Commitment Award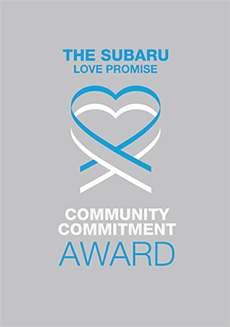 We've been nationally recognized for our dedication to our community and the Subaru Love Promise.
We're honored to receive the 2023 Subaru Love Promise Community Commitment Award. This award nationally recognizes Subaru retailers who are making the world a better place while demonstrating an outstanding commitment to supporting passions and causes in local communities. These efforts are focused in important areas such as the environment, community, health, education, and pets.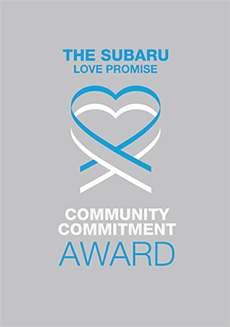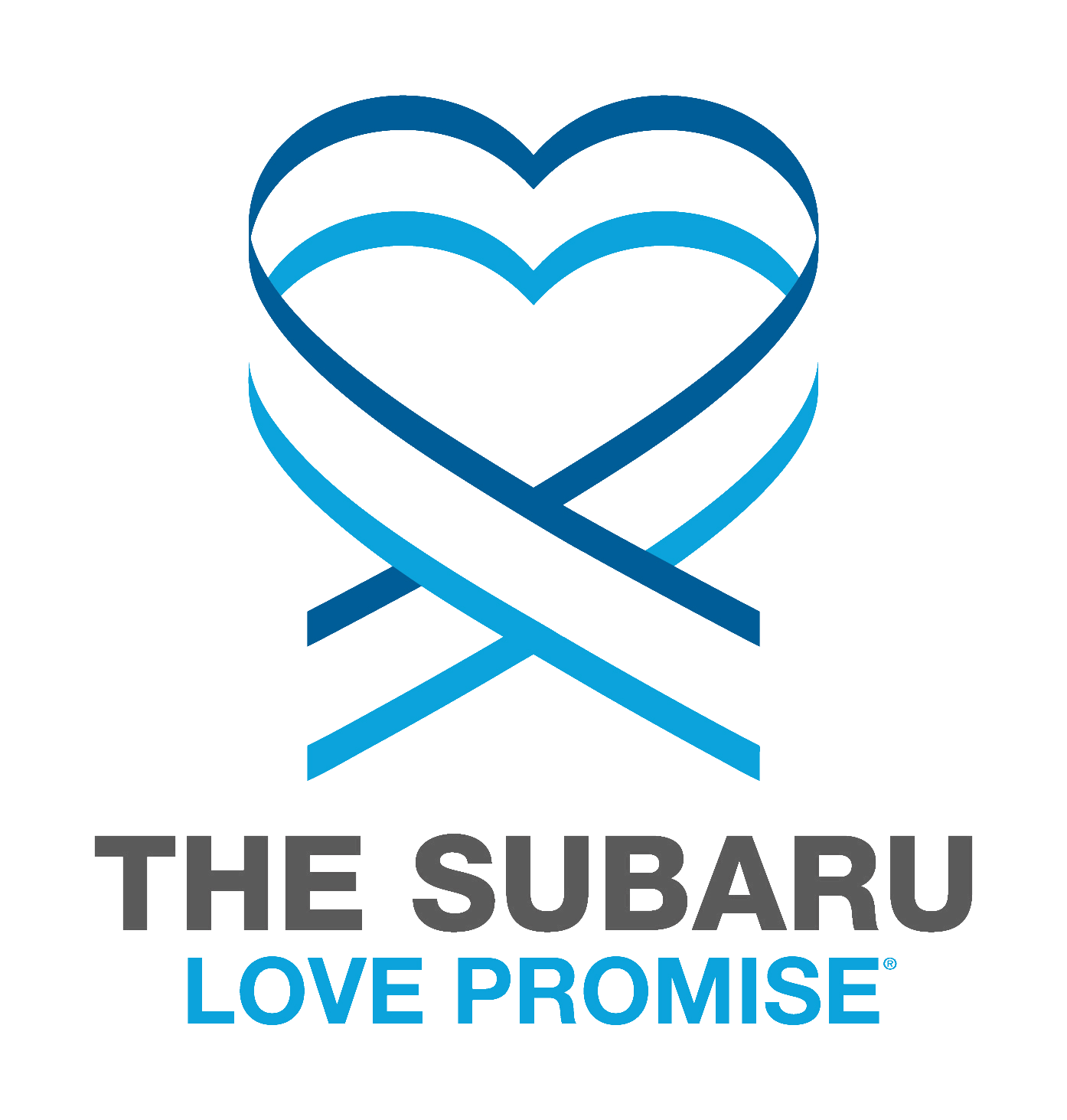 What is the Subaru Love Promise?
Subaru and our retailers believe in making the world a better place and the Subaru Love Promise is our vision of respecting all people. This is our commitment to show love and respect to our customers and to work to make a positive impact in the world.
How is Parkway Subaru of Wilmington dedicated locally to the Love Promise?
Our Love Promise can be seen in various partnerships with local charities and non-profits. We're grateful for the opportunity, not only to be a part of our community, but to serve it as well.
C.A.R.E, Pawz Foundation, Canines for Service, Pawz Place Dog Rescue
NC Aquarium Ft Fisher, Butterfly Gardens
Laney High School, Castle Hayne Elementary, Cape Fear Community College, UNCW
New Hanover County Department of Social Services , Wrightsville Beach Museum of History, Wilmington Azalea Festival, Wrightsville Beach Longboard Association, Carolina Cup Stand up Paddle Board
Cystic Fibrosis Foundation, American Red Cross, Wounded Warrior Foundation, American Heart Association, Pretty in Pink Breast Cancer Foundation, Make A Wish Eastern North Carolina, Zimmer Cancer Center
Love Promise Stories from Parkway Subaru of Wilmington
Subaru and Parkway Subaru of Wilmington believe in making a positive impact on the communities in which we live and work. We uphold that belief through our Love Promise Community Commitment. Every month, we select inspiring stories from customers and partners from around our area who strive to support our collective commitment and feature them here
Parkway Subaru supports local animal rescue groups by sponsoring Pawz in Park! - Marcus W
Pawz in Park is Wilmington, NC's premiere animal rescue event. 100% of the monies raised at this annual event go back to the participating rescue groups. Because we operate solely on donations and funding from the community, the support of local businesses is crucial to our ability to host this event each year. This year we celebrate the 10th annual Pawz in Park. From the inaugural event in 2013, Parkway Subaru has been a main sponsor. Even through COVID-19 when we were struggling to find sponsors to assist with our virtual event, Parkway Subaru was there, supporting us and helping us give back to these rescue groups. The support we receive from Parkway Subaru on a consistent basis helps us continue to grow this amazing event and keeps our local rescue groups finding forever homes for stray, abandoned, and abused animals. Thank you Parkway Subaru!
---
Subaru is truly dedicated to our community - Tara H
Subaru's passion to serve and contribute to our community is apparent. I am a school counselor at a high needs school where access to resources is hard to come by. Subaru reached out to me asking if they can donate books to our students. Two days later Subaru represenatives showed up at our school with hundreds of fantastic books for children. Our students now have access to age appropriate books thanks to the commitment of Subaru. We cannot thank you enough for you commitment to our community and your generosity!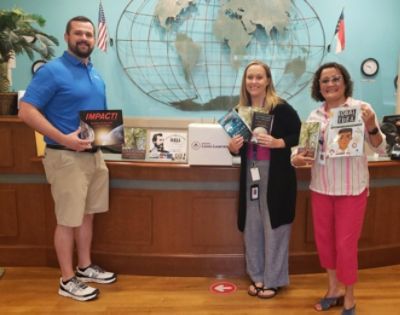 ---
Appreciation for Rob Neill - Rob N
Hello, Angie - I am writing to share with you my very positive experience with Rob Neill recently. My daughter's 2010 Subaru gave out on her and we had it towed to Parkway. We feel fortunate that Rob was on the case. I live in Colorado and so needless to say, I really had to depend upon Rob to help guide the way on this expensive repair. Rob was a terrific and patient communicator: he spoke not only to my daughter, but to me and my partner, John, throughout the repair process. He made sure we all understood what was going on with the vehicle and even sent photos, which was very helpful given that John is a mechanic. Rob pulled in the best team possible to work on the vehicle. He seemed to understand that quality work and safety were key for me. Rob seemed to do the very best he could on pricing. Needless to say, it's never good news when your vehicle dies and there's never a good time to have to replace an engine. Cost was a huge factor here given that my daughter is a college student and she was responsible for a big chunk of the repair cost. Rob helped us with the cost quite significantly (you may have been the approver - if so, thank you) for which we are grateful. I sincerely appreciate the service Rob gave our family. It made a big difference especially since I am 2000 miles away. I hope you have lots of "Robs" on staff! He was honest, fair and represents your company well. Sincerely, Julie This story was submitted on behalf of a very happy Mom.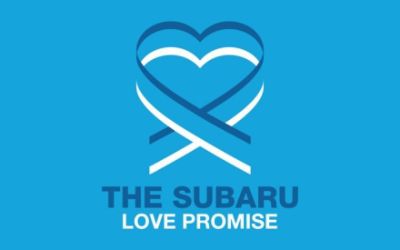 ---
Wishes come true with Parkway Subaru - Jackie J
With Make-A-Wish Eastern North Carolina, our mission is to fulfill the wish of every eligible child living with a critical illness in our community. We are fortunate to work with incredible community partners like Parkway Subaru who understand just how important a wish come true is. Wish kid Maggie has always loved the magic of mermaids, using her creative mind to envision a world below the sea and having adventures. As Maggie was recovering from cancer treatments and in better health, she was able to spend more time outdoors and practicing her swimming again. She immediately knew what her wish would be -- she wanted to swim with a mermaid! Maggie and her family were able to take some much needed time away at a beach house on the Outer Banks … a location rumored to have mermaids! One morning during their vacation Maggie and her family walked out onto the beach and found Mermaid Shannon ready to spend the day with her! Maggie spent the morning on the beach splashing in the water and playing in the sand. In the afternoon, Mermaid Shannon met Maggie back at her beach house for a mermaid pool party with swimming lessons, mermaid make-up tutorial, and all the fun an 8-year-old mermaid can dream up! Maggie's wish to go on a mermaid adventure was full of whimsy, fun, and creativity. An experience that provided hope, joy, and strength when Maggie, and her family, needed it most. The support received from Parkway Subaru helps make wishes like Maggie's come true. We can't wait to see what wish is dreamed up next and how the Parkway team steps up to help!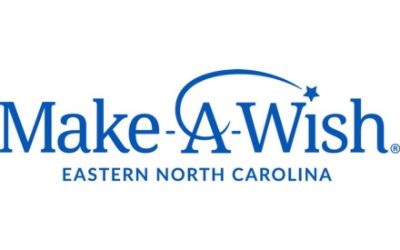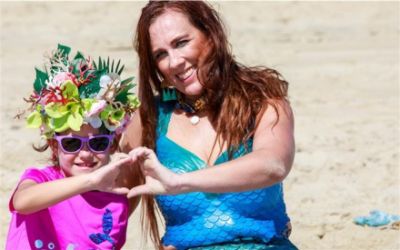 ---
Luther Walks Again - Peggy D
I'm walking! Yes, indeed I'm walking!!!! It's me, Luther. Just a few short weeks ago, whether I would walk again was a concern. Brunswick Co. Sheriff's Animal Protective Services reached out to Paws Place Dog Rescue because I had been hit by a car and needed medical care. Initially, it was thought that I had a broken femur on my right leg and a few bruises. But that wasn't the case. The reason I couldn't stand up was because I also had a femoral head fracture in my left leg. I wasn't sure what that was, but they said something about a ball & socket and my hip bone. After additional tests were run to be sure their were no other concerns, we went ahead and had my two surgeries at the same time! Right after surgery, I needed lots of help walking. They put this strap around me to support my weight. This took weeks, but everyone was very patient and followed the doctor's orders. It's because of continued support of organizations like Subaru and other donors that enabled Paws Place to get me the surgery that I needed to walk again. Once, I was given the green light by my vet, we started searching for my forever family. We already knew that I got along with other dogs and I loved people. It didn't take long for that special family to come along. It's been almost a month since I was adopted and I can tell you that I am loving life! My injuries haven't held me back. As a matter of fact, I surprise my mom at how fast I can run. On my daily walks I've made a few neighborhood friends. But the best of all is spending time with my humans. They adore me and I adore and love them unconditionally. It doesn't get much better than that.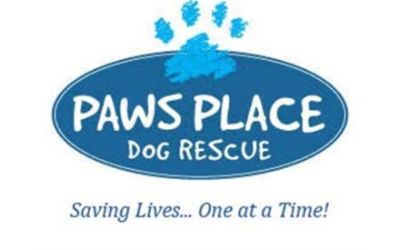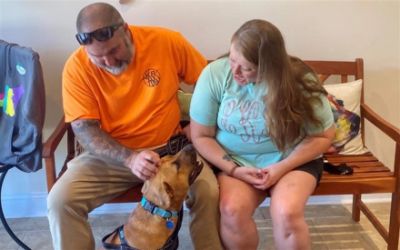 ---
Pawz in Park loves Parkway Subaru! - Marcus W
Pawz in Park is the largest animal rescue event in Wilmington, NC. This year we're holding the 8th annual event, and every single year Parkway Subaru has sponsored Pawz in Park. Last year we held a virtual event as COVID forced us to cancel the on-site festivities. Understandably, many sponsors were forced to pull out due to financial challenges during the pandemic. Parkway Subaru was one of the supporters who didn't pull out and who is always there for us. Proceeds of our event benefit area rescue groups who love animals and spend tireless hours trying to get every homeless or surrendered animal a forever home. Sponsors like Parkway Subaru help make this mission a possibility and we are forever grateful for their support. YOU GUYS ROCK, PARKWAY SUBARU!!
---
Imagine A City Where No One Sleeps Outside - Thomas D
Shells and Shelters for the Homeless: "A couple of days ago while we were driving to school, Jack had heard a Subaru spot on the radio where this project of building a neighborhood of homes for the homeless was being described. He said, 'Isn't that great, dad? We can find out who is doing that and give them money to help people who don't have homes.' "The weekend of June 26 and 27, 6-year-old Jack and 4-year-old Saylor made over $60 selling their 25¢ painted shells. "We initially thought they'd make next to nothing and throw in the towel after twenty minutes. Three minutes after their sign went up, a woman pulled over and said, 'Y'all, I seriously need shells for a bridal shower. This is perfect!' That's when we knew this might go on for a while (and that there was at least some advantage to living on a busier street). "Now, I say they were charging 25¢, but in effect, they were charging more. Their customers knew that these kids couldn't break a dollar to save their lives, so they just gave them ones, fives, or, in one case, a ten, and told them to keep the change. "When I picked him up from child care Tuesday, June 29, Jack said that from then on he wanted to give all the money he made from selling shells to the people who are making these homes for the homeless. And when they heard about it, three of our friends wanted to make matching donations. So the kids then earned $96.42, which three of our friends are going to match." "We now have $400 that we want to give to the Eden Village cause!" We have countless stories of how the media attention from the Subaru commercial has brought us volunteers and donors. Thank you Parkway Subaru!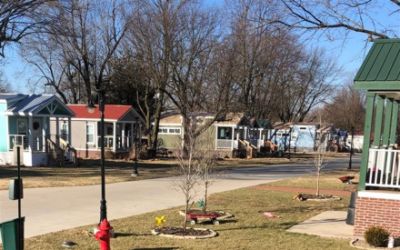 ---
Paws Place Dog Rescue-Saving Lives...One at a Time - Peggy D
As a 501(c)3 non profit, we at Paws Place Dog Rescue are dedicated to the rescue, rehabilitation, and adoption of dogs. We operate entirely on the generous contributions of donors and are run by volunteers with a genuine love for animals. What does it mean to be supported by a local business? It means we have earned their dedication and trust to nurture a meaningful cause, and most importantly, it means that we feel the love of the community. This has been most recently evident with Parkway Subaru's 'Give' commercial featuring two Paws Place Dog Rescue dogs. With support from businesses in the community it enables us to help dogs at high-risk shelters that may otherwise be overlooked. Dogs such as Bama, who was featured in the Parkway Subaru ad. The county shelter reached out to us because she was older and definitely had some health issues that required surgery. Puppy Savvy was also featured and is now enjoying her new life. We were also able to help Shane & Bon Bon who were heart worm positive. They were both adopted and have undergone heart worm treatment in the comfort of a loving home. These are just a few of the 140 dogs we took in during 2020. The work that we do to rescue, rehabilitate and adopt dogs is possible because of the support that we receive from businesses and individuals who believe in our cause. We are not only helping the less fortunate dogs in our community, but by doing so and matching up dogs with the right people, we are helping families. Thank you Subaru!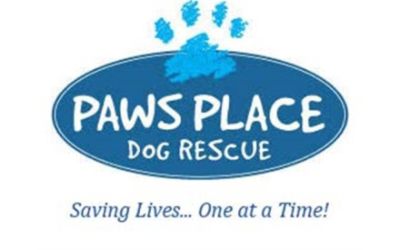 ---
Christopher's Fight - Lee Ann W
In the 8 years since Christopher was born, there have been 4 major breakthrough medications FDA approved to treat the underlying genetic defect that causes CF. The latest drug Trikafta was approved in 2019 in patients 12 or older and applies to roughly 90 percent of the CF population or almost 27,000 people in the US, but it is not a cure and more research and work needs to be done to find a treatment that will help the other 10 percent. Christopher will either have to wait until he is 12 to start this medication or we are hopeful that in early 2021 it will be approved for children under the age of 12. This won't stop him from having to do his daily treatments but the improvement in lung function seen so far is a huge step in keeping him healthier longer. Christopher has dealt with many respiratory infections and digestive issues that many don't "see" when they look at him. He takes 30+ pills a day and over an hour of respiratory treatments daily even when he is feeling well. All the medications and treatments he benefits from were made possible because of businesses like Parkway investing and partnering with the CF Foundation. Parkway has partnered with the CF foundation since 2012 and has helped bring more awareness and fundraising opportunities to our Wilmington community. Even during this pandemic Parkway committed to helping with a virtual fundraising event because they know there is still more that the foundation can do to help enhance the quality of life for those with this disease. We are still a ways from saying CF stands for Cure Found, but that is the end goal! Together we are making a difference and Christopher's Fight will continue until CF stands for Cure Found.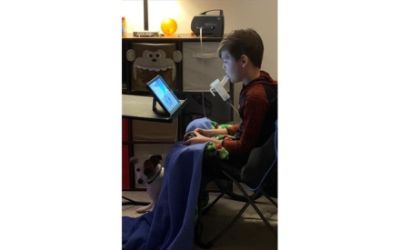 ---
Parkway Subaru Hometown Heroe's - Angela S
This year Parkway decided to give back to our Hometown Heroe's by allowing our local community to nominate their hometown hero's. Out of over 300 nominations our mgmt. team selected 15 nominee's that had a chance at winning a brand-new car. We originally planned on having a luncheon for everyone that was nominated but decided due to covid-19 that we would hold a virtual event instead. These stories we so heart- warming that Mary Margaret (Owner) decided to not only give away a car but to make sure all 15 nominees were awarded with something to show our appreciation for the sacrifices they make every single day. Parkway gave the selected nominees a Hometown Hero t-shirt, Solid Oak engraved cutting board and $100 gift card. Out of the 15 nominees the winner of the new car was Officer James Bell of the Wilmington Police Department. During Hurricane Florence he and his wife and 3 dogs lost their home to the flood waters. Even though they lost their home, he stilled showed up for work everyday for his assigned shift. James Bell is also a retired Marine and currently works for the Police Department. As you can imagine, being an officer in these times has added another level of stress to his already-stressed situation. He is adamant about not asking for help, even when he needed it most. Shortly after Hurricane Florence Mrs. Bell lost her job and is currently does temporary work to try to make ends meet. Officer Bell has dealt with some medical issues stemming from his service in Desert Storm, but this has not prevented him from working tirelessly to keep peace in Wilmington. He rarely takes personal/sick days because he believes in dedication and duty. He was nominated by Susan Foster and she truly believes that he is our Hometown Hero. This new car will help them continue to rebuild their lives after many struggles. We would like to thank all our local first responders for being our frontline and for the sacrifices they make every single day. Parkway is committed to giving back to our local community.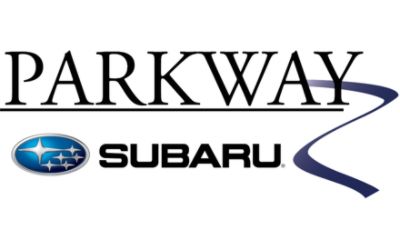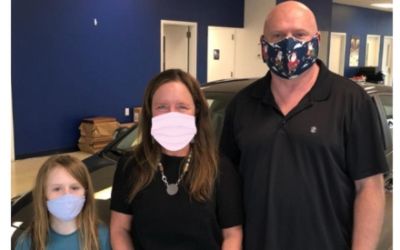 ---