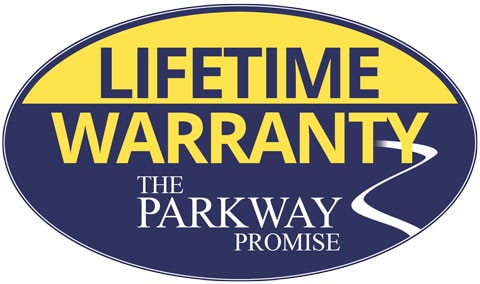 ---
As great as the original manufacturer warranty may already be when you buy a new or used car for sale, it doesn't hurt to supplement your coverage. That's why Parkway Subaru is offering the Parkway Promise, a new Limited Lifetime Powertrain Warranty.
The warranty will last as long as you own the vehicle, regardless of whether it's new or used! The following powertrain components are included.*
Engine
All internally lubricated parts. Engine block, cylinder heads, seals, and gaskets are also covered.
Transmission
All internally lubricated parts, the transfer case and housing, and the seals and gaskets. Applies to both standard automatic and manual transmissions.
Drive Axle
All internally lubricated parts, and seals and gaskets. Applies to both front and rear axles.
Plan members will also enjoy a towing reimbursement of $100 for covered repairs at our Subaru Service Center.
Extend Your Subaru Warranty in Wilmington, NC
This warranty is non-cancelable and non-transferable. Of course, exclusions apply. Vehicles that meet the following criteria do not qualify:
Those with over 60,001 miles or more
Those older than 8 model years or more
Cars with 10 cylinders or more
Trucks that weigh more than one ton
Cars not fueled by gasoline or diesel (including hybrid and electric)
Cars with aftermarket alterations
Rare, limited-production, customized, and exotic cars 
Salvaged cars
Commercial or rental vehicles
Certain makes and models**
Want to know more or apply today? Contact us at Parkway Subaru in Wilmington, North Carolina.
---
* Must adhere to prior authorization from a claims specialist. For a full list of covered parts, please refer to warranty contract.
** As determined by Parkway Subaru. Contact our dealership for a full list of excluded makes and models.